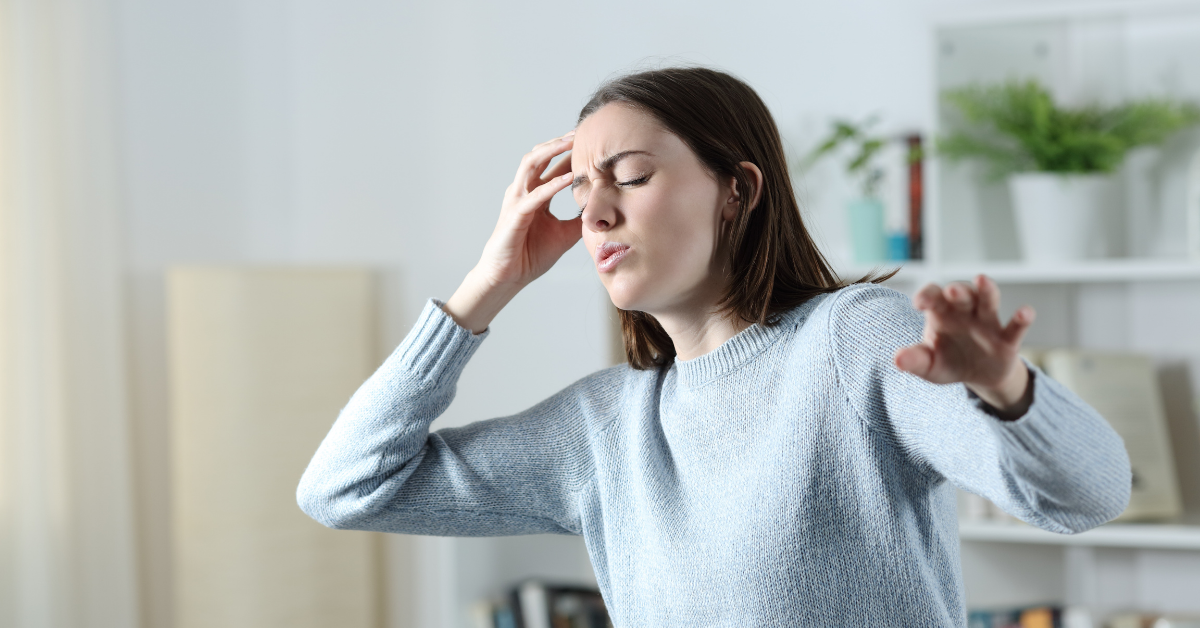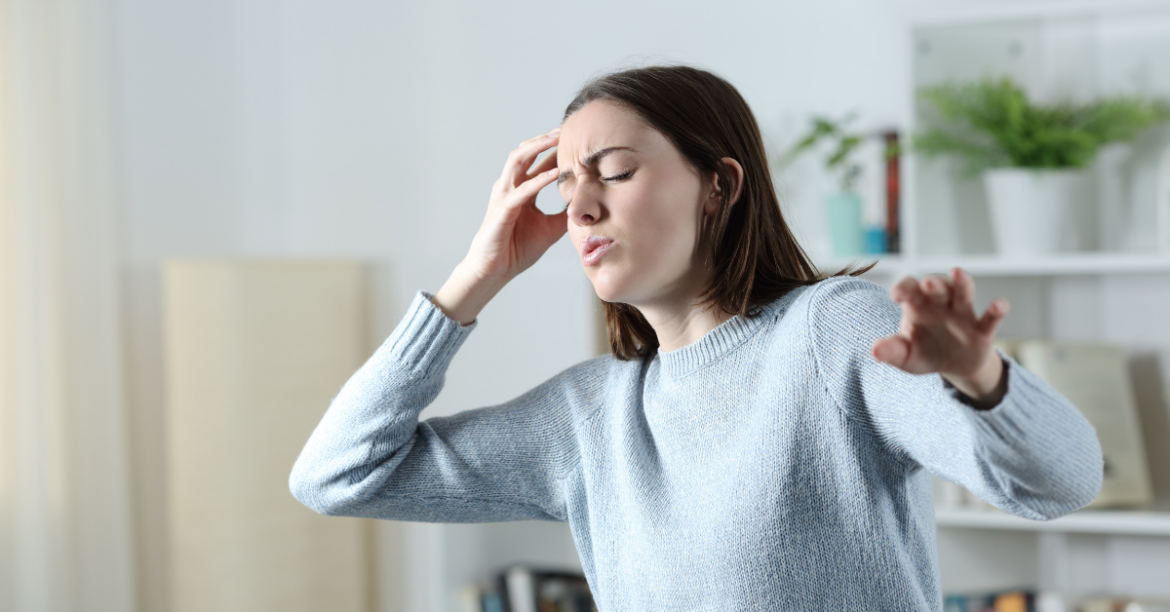 WHAT IS EPILEPSY?
Epilepsy is a chronic neurological disorder that causes recurrent seizures. When there is sudden electrical activity in the brain, seizures begin immediately. There are two types of seizures, generalized seizures and partial seizures. The first affects the whole brain while the second affects a part of the brain.
It is difficult to recognize a mild seizure that may last for a few seconds during that condition, the patient may faint. Strong seizures develop into uncontrolled muscle twitches, spasms and last for several minutes. During this time, some patients will feel confused or lose consciousness. Anyone with epilepsy can develop; however, it is quite common in adults and young children. It is slightly higher in men than in women.

WHAT ARE THE SYMPTOMS OF EPILEPSY?
Epilepsy is a disorder or abnormal activity in the brain that affects coordination. Symptoms depend on the type of seizure and seizures are classified into two types:
Focal seizures

– This is also called partial seizures and occurs in one part of the brain. Symptoms include mental illness, narcolepsy or migraine.

Generalized seizures

– These types of seizures involve every part of your brain. Symptoms include twitching or blinking of the lips, sudden fainting or falling, twitching or repeated muscle movements.



COMMON SYMPTOMS OF EPILEPSY ARE AS FOLLOWS:
Stare at something

Temporary illusion

Uncontrolled jerking of the arm or leg

Loss of awareness or consciousness

Psychotic symptoms that include anxiety

Fear



COULD YOU SUDDENLY HAVE EPILEPSY?
Yes, it can develop in any person at any age. Some of the reasons why a child may develop epilepsy in the early stages of life are:

Low oxygen pressure during birth.

Development of a brain tumor or any other brain injury.

Genetic conditions that result in brain malfunction.

Infections such as meningitis or encephalitis.



WHAT IS THE ROOT CAUSE OF EPILEPSY?
The cause of epilepsy is not identifiable, but traces have been found including:
Genetic Effects

– Sometimes epilepsy also runs in the family so it is called a genetic effect. There are some types of epilepsy that are linked to specific genes and some are triggered by certain environmental changes.

Head trauma

– It can be the result of an accident or a serious injury.                                           

Brain state

– The state of the brain is also very important because if there is any damage, stroke or trauma it can lead to epilepsy.

Infectious disease

– Like AIDS, meningitis and viral encephalitis can be one of the causes of epilepsy.



WHAT ARE THE PRECAUTIONS FOR EPILEPSY?
Blood sugar and sodium are at abnormal levels

Get enough sleep, set a bedtime and stick to it

Avoid taking drugs and alcohol

Avoid constantly playing video games, watching TV and computers

Do not skip medicines as prescribed by your doctor

Try tackling a healthy diet plan

Avoid swimming alone

Wear a helmet when biking, hiking, playing to avoid head injuries

Do not use electrical equipment near water, you can give yourself an electric shock in case of a stroke

Take a shower instead of a bath

Keep doors and windows open. During seizure times, your loved ones can contact you faster

Have your child or patient wear a medical alert bracelet at all times

Educate your child or patient about his medical conditions, precautionary measures during seizures.

If the patient is an elderly person, assist patients in the washroom or during other activities.



HOW TO DIAGNOSE EPILEPSY?
A doctor may recommend a variety of tests to diagnose epilepsy, including the following:
A neurological exam

– You will be recommended a neurological exam if there are any behavioral changes or changes in motor abilities or problems with a body part.

Blood test

– This will be done to test whether there is an infection or disease in the body that can affect the brain and is associated with seizures.

Electroencephalogram (EEG)

– This test is the most common test performed to diagnose epilepsy in which electrodes are attached to the scalp to detect brain activity.

Computerized tomography (CT) scan

– A CT scan is done to obtain a cross-sectional image of the brain. Abnormalities in the brain can be properly diagnosed through this scan.

Magnetic Resonance Imaging (MRI)

– In this, a detailed view of the brain is given with the help of radio and magnetic waves. This helps the doctor to determine the exact problem which could be either a cyst, bleeding, tumor etc.

Positron Emission Tomography (PET)

– A very low level of radioactive material is injected into the brain to determine the active areas or brain and abnormalities as well.



CAN EPILEPSY BE CURED?
There is no exact cure for epilepsy yet, yet early treatment and medication can help a patient control the severity and frequency of seizures. Another way to control episodes is to find and treat the underlying brain condition.

CAC TREATMENT FOR EPILEPSY
Brodley Syrup

– This herbal formulation contains ingredients such as – Shankhpusphi, Brahmi, Yashtimadhu, Dhania, Saunf, etc. Brodley syrup increases the blood flow to the brain & boost up memory. It increases retention power & acts as an antioxidant. The herbal syrup is generally used to treat the mental weakness, mental disorders, stress, anxiety, & seizure attacks.


Recommended Dosage

– Take 2 teaspoonful twice a day with normal water.
Brain Relaxant Churna

– Brain relaxant churna is a herbal and purely ayurvedic formulation. It is 100% natural and pure. It is prepared from herbs that show calming effect on brain and gives you relaxation. It contains various herbs like Amla, Sonth, Pippali, Marich, Haldi, Bala, Suddha Gandhak, Lauh bhasma etc. that are Stress buster and provide you relief from anxiety. Herbs present in CAC Brain relaxant churna shows antioxidant, Neuroprotective, carminative and anti-inflammatory properties.


Recommended Dosage

– Take 1 tablespoon twice a day with normal water.
Stress Care Tablet

– CAC Stress care tablet is an amazing combination of natural herbs like Sarpgandha, Brahmi, Tagar, jatamansi. It helps to relieve stress conditions. They help to pacify the nervous system and also helps to increase the mental and physical performance. So any vitiation of these doshas leads to stress. Stress care plus tablets is effective in depression, anxiety, insomnia, amnesia, Alzheimer's disease, obesity, and hypertension.


Recommended Dosage

– Take 1 tablet twice daily.
Nerve up tablet

– Nerve up tablets help in balancing the vata dosha and kapha dosha. It acts as nervine stimulant. It shows effective results in improving the central nervous system, reducing joint pain, stiffness, body weakness and insomnia. It contains natural ingredients like shudha kuchala, shudha shilajeet, abhrak bhasma, praval pishti, shankh bhasma etc. This tablet helps in the symptoms related to Epilepsy patient.


Recommended Dosage

– Take 1 tablet twice daily.
Rasayan Vati

– Rasayan vati is herbo-mineral Ayurvedic formulation which contains various herbs such as Aswagandha, Shilajeet, Amla, Kesar, Musali, Shatavar, Brahmi Abhrak Bhasam, Swarn Makshik Bhasam, Yashad Bhasam, Mukta pisti, Praval pisti, Jaiphal, Vang Bhasam, Dalchini, Javitri, Gokhru, Kaunch Beej, Saunth, Marich, Pippali, Manjith, Anant Mool, Musali, Shatavar, Swarn Vang, etc. These ingredients show antioxidant, anti-inflammatory, antipyretic, analgesic, immune-modulator properties. These tablets provide good results in General debility, Psychological disorders, and improve immunity.


Recommended Dosage

 – Take 1 tablet twice daily.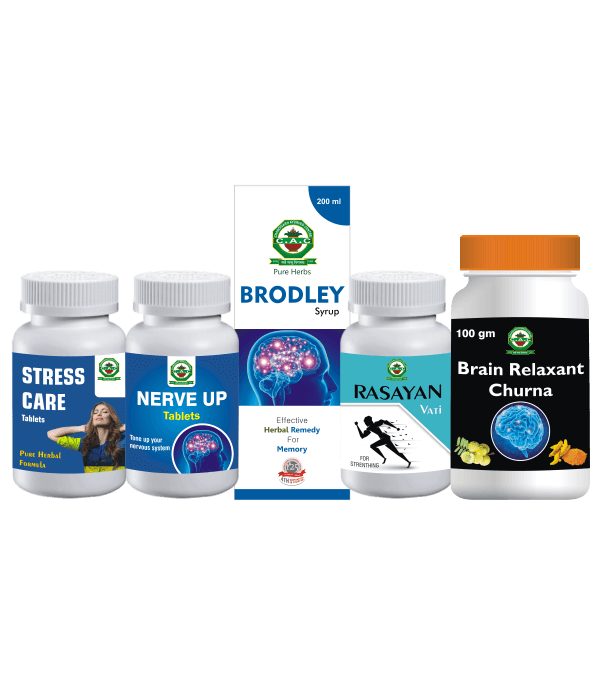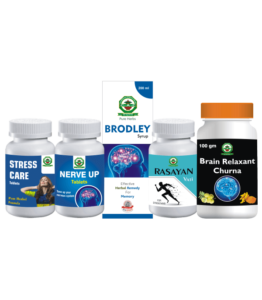 Epilepsy Care Kit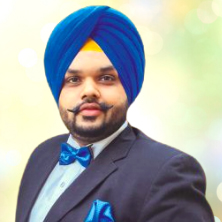 Dr. Vaidya Karanvir Singh is the younger Vaidya in Chandigarh Ayurved & Panchakarma Centre. He is the fourth generation in his family who is practicing as a general consultant in Ayurved & Panchakarma treatment at Chandigarh. In his practice, he had treated more than 1 Lakh Plus patients worldwide.
Article by Dr. Karanvir Singh (M.D in AYURVEDA, PANCHAKARMA FAGE) and reviewed by Vaidya Jagjit Singh (B.A.M.S)