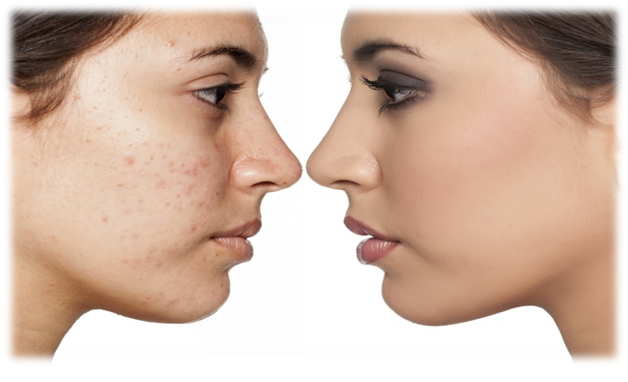 How to Remove Dark Spots Caused by Pimples
Acne- It is a skin condition that occurs when the hair follicles become plugged with oil and dead skin cells. Commonly it occurs during teen age, but it can affect people of all ages in the form of whiteheads, blackheads or pimples.
It is battle that almost everyone faces and the scars left behind are what irritate us the most. Dealing with acne is troublesome and the dark spots after acne secures a place on the skin like a bad tattoo.
There are various products that claim to reduce dark spot but it is difficult to judge which one will actually work?
Ways to Remove Dark Spots Caused By Pimples
How to get rid of dark spot on black skin??
Apart from the cosmetic products for the treatment of dark spots, the natural ingredients can even give you all the solutions to fade away dark spots caused by pimples, effectively.
Vitamin – C
It is highly effective in fading away dark spots. It is a popular star ingredient for many cosmetic ranges and occurs naturally in many citrus fruits. It is a superb natural depigmentation agent.
After using the Vitamin C enriched products you will notice a considerable fading of dark spots and glowing skin.
Vitamin C is also perfect for treating blemishes making it an all-rounder for acne prone skin.
The person should choose a good vitamin C serum and apply it on daily basis after cleansing your skin.
Retinol :

It is one of the best ingredients to fade away your dark spots. It is already known to transform skin texture and recover any damage that the skin has undergone with regular application.
It penetrates deep into the skin's layers to treat dark spotsthat aren't even that visible yet.
The pores will also look refined and acne will get under control after including a retinol cream or serum in your skincare routine.
BUTTERMILK :
It is rich in lactic acid and it helps to exfoliate dead skin cells and also brighten up your skin. Thus fade away dark spots.
It also helps to maintain the PH Levels of the skin.
Method of usage- Clean your face with water then gently apply buttermilk to your face with a ball of cotton.
Let it be on the face for 20 minutes and then wash it off with normal water.
Lemon Juice :
It a citrus fruit and it is having high vitamin C content.
It is the most famous home remedies for treating dull skinand extreme pigmentation.
Application of a pack with lemon juice will benefit anyone with oily acne prone skin and it helps to fade away dark spots quickly.
Method of use- Take one tablespoon honey and one tablespoon of lemon juice and apply this mixture on your affected area.
Leave it on for 15 to 20minutes and then rinse it off.
Pimple :
These are a Good Remedy for Dark Spots & Scars.
Pimple patches are basically tiny hydrocolloid bandages that are translucent and can be applied to your skin and left on all day.
These patches help to dry out the pimple and gently pop it without leaving any trace of dark spots.
Even if you did have a blemish that broke, you can stick on these patches and be assured the lesion will vanish without a trace.
It helps to protect your pimple from pollution and make it vanish overnight. It will stay on even if you go for a shower.
Broad Spectrum Sunscreen :
It is always helpful in keeping dark spots away, if you don't use a good quality SPF Cream or gel then all of your efforts in fading dark spots will go to waste.
UV rays and even infrared rays make the dark spots more prominent. Therefore, whenever going outdoors or indoor always apply sunscreen.
One should choose a lightweight Ayurveda gel sunscreen that offers IR radiation protection as well as UVA and UVB protection.
Others-
Salicylic acid is an excellent exfoliating agent that helps to remove acne causing bacteria and even slough of dark spots along with other dead skin cells.
It is one of the best known acne and dark spot fighters out there and it even works for post acne skin concerns like dark spots.
The other treatment for the dark spots like Chemical Peels for Pimples Treatment, Laser resurfacing treatment, Microdermabrasion etc. which should be done on the advice of doctor.
But it can have side effects so instead of this switch to Ayurveda for permanent cure of the Acne and dark spots related to it.
                              Ayurvedic Treatment for Acne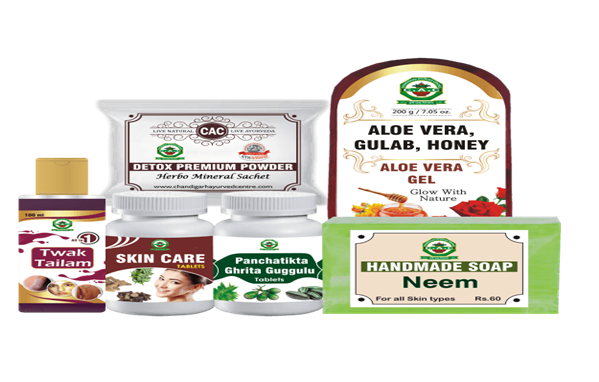 By looking at the Ayurveda perspective, Acne is termed as Mukhdushika. It is caused when there is an excess aggravation of Pitta dosha. CAC medicines are coolant in nature that pacifies the pitta and cure the acne naturally.
Acne treatment in Ayurvedic science is done by the means of 100% natural herbs.
Ayurvedic medicine for acne plays an important role in management of acne. It is the permanent solution for treatment of Acne as it works on the root cause of the problem and reduces the chances of recurrence.
CAC made a medicinal kit to cure acne. The 'Acne Go Kit' consists of Ayurvedic products for acne along with the medications shows amazing results in cure of Acne.
The Kit comprises of the following –
Detox Premium Powder
Skin Care Tablet
Twak tail
Panchatikta ghrit guggulu
Neem soap
Aloe Vera gel
These products are specially designed for the treatment of Acne and fading off the blemishes of skin and also help in overall health.
For Detail description of Medicines Visit-
https://www.chandigarhayurvedcentre.com/product/acne-go-kit/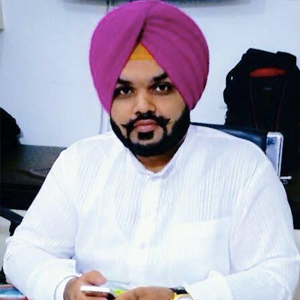 Vaidya Karanvir Singh is the younger Vaidya in Chandigarh Ayurved & Panchakarma Centre. He is the fourth generation in his family who is practicing as a general consultant in Ayurved & Panchakarma treatment at Chandigarh. In his practice, he had treated more than 1000 plus patients worldwide.
Article by Dr. Karanvir Singh (M.D in AYURVEDA, PANCHAKARMA FAGE) and reviewed by Vaidya Jagjit Singh (B.A.M.S)