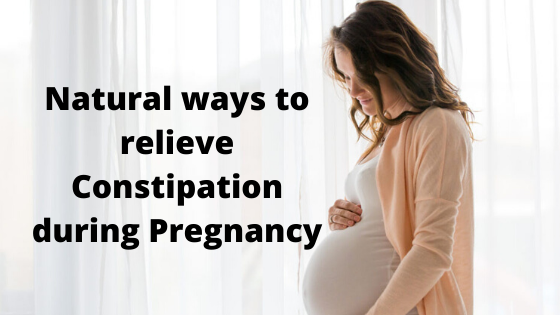 Top Natural Ways to Get Relief from Constipation during Pregnancy
Constipation is a common problem in pregnancy and can begin from the first trimester. But you will be comforted to know that you are not the only one suffering from constipation. If not taken care of, it can also lead to disease of piles or hemorrhoids.
The progesterone, known as the pregnancy hormone, messes up the digestive system, resulting in constipation. During pregnancy, women often refrain from eating due to nausea, it also gives birth to constipation.
Iron tablets given during pregnancy prevent blood loss, but one of its side effects comes in the form of constipation. But do not stop eating iron pills to avoid constipation, you can ask your doctor to give pills from another brand.
Causes of constipation in pregnancy are:
The pregnancy hormone progesterone, which slows down the process of food passing through the digestive system.

Changes in your diet due to nausea in early pregnancy.

In the late stages of pregnancy, the increased gestational pressure on your rectum (the last stop of your intestines where the stool collects until it is ready to exit).

Constipation can also occur due to the prevention of anemia in pregnancy and iron supplements given for its treatment. If the same happens to you, do not stop the consumption of supplements.
Symptoms
Fewer stools

loss of appetite

Flatulence and pain

Stool hardening

Rectal wounding due to hard stool and blood coming with stool
How to relieve constipation naturally during pregnancy?
You can make some changes in your diet and lifestyle, which can relieve constipation:
Eat high fiber foods every day such as cereals and pulses (rajma, chickpeas, ragi), whole-grain bread such as full-grain chapattis, and fresh fruits and vegetables. Fruits such as guava, vegetables such as carrots and cauliflower have high amounts of fiber. If you have been eating a low fiber diet, then gradually increase the amount of fiber in your diet, so that your body can prepare for this change. Suddenly eating a high-fiber diet may cause abdominal cramps and bloat. When you eat high fiber food, it is also important that you take a sufficient amount of liquid, otherwise, it can increase constipation.

Reduce the intake of refined food such as instant noodles etc. Maida is commonly used in making white bread, puri, kulcha, naan, cake, and biscuits. If these foods are part of your daily diet, then it is better to opt for whole grains or flour substitutes instead of maida. This is  how one can  avoid constipation during pregnancy

Drink plenty of water, at least eight to 12 glasses a day. You can also increase your fluid intake by taking drinks like fresh fruit juice, coconut water, buttermilk, lemonade, and lassi. It is believed that taking lemon juice in lukewarm water in the morning helps in excretion.

drink fruit juice, milk, whey, lemon water, and coconut water.

Do Exercise! Walking, swimming, stationary cycling, and yoga can all help in relieving constipation. Also, you will feel more healthy and healthy. You must do exercises that are compatible with your fitness level. Do not exhaust yourself too much.

Never take a laxative without a prescription without a doctor's advice. Some natural laxatives such as castor oil and Triphala etc. are used as home remedies, but they are not safe during pregnancy.
Can constipation be severe in pregnancy?
In most women, it is more uncomfortable rather than a major problem. But if constipation continues, then tell the doctor about it. This is because sometimes constipation can cause the following problems:
Piles (Piles, Hemorrhoids), which are the enlargement or swelling of the veins around your anus and back passage. They may cause pain, itching, and discomfort. Blood can also come from these.
Anal fissure (anal fissure), which is the tearing of the skin around the anus. The fissure may occur especially due to hard or large bowel movements. You may feel a lot of pain during bowel movements and blood can also come out of the cracked skin. Even after having a bowel movement, you may have burning pain for several hours.
Both hemorrhoids and anal fissures can be treated with creams and ointments. The good thing is that the hemorrhoids usually shrink on their own within a few weeks of the birth of the baby and do not cause any problems.
Home remedies to avoid constipation during pregnancy
Lemon: It makes it easy to digest food. Lemon contains citric acid, due to which the digestive system can function well and there is the ease of bowel movement. If you consume lemon juice mixed with warm water, you can get relief from constipation soon.You mix half a lemon juice in a glass of warm water. also one can add honey to taste. consume this mixture twice a day.
Water: Constipation can be a problem even if there is a lack of water in the body. Therefore, it is necessary to drink enough water daily. Eating with water digests well and there is no problem in bowel movement.
To avoid dehydration, you must drink 10 glasses of water daily. It is a natural way to reduce constipation during pregnancy
Citrus fruits: Citrus fruits (oranges etc.) are high in vitamin-C. Vitamin-C rich fruits are necessary for good health. This makes the immune system work better. Fiber is also found in citrus fruits. Therefore, they can eliminate constipation from the root. You can consume one or two oranges or any other citrus fruit daily.
Psyllium: It has also been considered a good source of fiber. It helps in bowel movement by absorbing fluids. Psyllium is called Isabgol in the common language and is easily found in the market. You can drink it by mixing it in a glass of water. You can drink it twice a day for quick relief.
Linseed seeds: They have been considered a good source of omega-3 fatty acids. For this reason, the amount of fluid in the body remains. Besides, the amount of dietary fiber is also high, due to which relieving constipation. You can include half a teaspoon of flaxseed seeds in your meal daily. Then whether you take it in oil, in powder form, or in any other way.
Massage: Stomach tension and other troubles can be reduced by doing abdominal massage. A pregnant woman can feel relaxed with a massage done for about 15 minutes. Keep in mind that the massage should be done with light hands.
The massage should be clockwise with the help of fingers. Start it from the left side, then in the middle, and finally to the right side of the stomach. It would be better to get a massage done by a trainer instead of getting a member of the house.
Reflexology: It is a type of alternative medical practice. It is treated by pressing various parts of the body such as finger or thumb etc. without oil or cream. Pressing the affected area provides relief
Acupressure: This is also an alternative medicine system. It is also treated by putting pressure on various parts of the body. It is also possible to treat constipation.
Fiber: The digestive system works better by eating fiber-rich foods. Besides, fiber also has vitamins and antioxidant properties, which are necessary for a healthy pregnancy. Beans, dry fruits, grains, nuts, fruits, and vegetables are good sources of fiber.
Good Fat: Consuming good fat in balanced amounts improves bowel movement. You can consume fat-rich fruits like avocado regularly.
Yogurt: It has been considered a good source of probiotics. It helps to digest food. consume a bowl of yogurt every day.
Apple vinegar: It contains pectin and acetic acid, which can improve the digestive system. Mix one teaspoon of apple vinegar in a glass of warm water. You can also add honey to taste. This mixture can be drunk in the morning and at night.
Rock salt: It is also called magnesium sulfate. By its use, intravenous stretch can be reduced. It also has laxative properties, which can relieve the constipation problem. You add a cup of rock salt in a bathtub filled with water. Now sit in it for a while.
These are natural ways to relieve constipation while pregnant
Tips to avoid constipation during pregnancy:
Walking
Walking during pregnancy is good. You can walk for half an hour daily. This will relieve constipation and you will feel refreshed.
Pranayama
Doing yoga during constipation can get rid of the constipation problem. Pranayama can be quite helpful during constipation. Below is the way to do pranayama:
Sit on a yoga mat in sukhasana.

Keep your hands on your knees.

with closes, eyes breathe in slowly and release.

During this, keep full attention on your breath.

You can do this for 10-15 minutes.
Swimming
Swimming in pregnancy is good for the health of both mother and child. Swimming can increase the chances of normal delivery. You should swim under the supervision of an instructor. If you do not know swimming, do not do it.
Aerobics
By doing aerobic exercise, the lungs are also strengthened along with the heart. The muscles are also fine. Apart from this, one gets rid of the problem like constipation. Keep in mind that it should be done under the supervision of a specialist. Do not try to do it by yourself.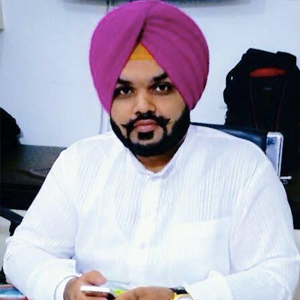 Vaidya Karanvir Singh is the younger Vaidya in Chandigarh Ayurved & Panchakarma Centre. He is the fourth generation in his family who is practicing as a general consultant in Ayurved & Panchakarma treatment at Chandigarh. In his practice, he had treated more than 1000 plus patients worldwide.
Article by Dr. Karanvir Singh (M.D in AYURVEDA, PANCHAKARMA FAGE) and reviewed by Vaidya Jagjit Singh (B.A.M.S)