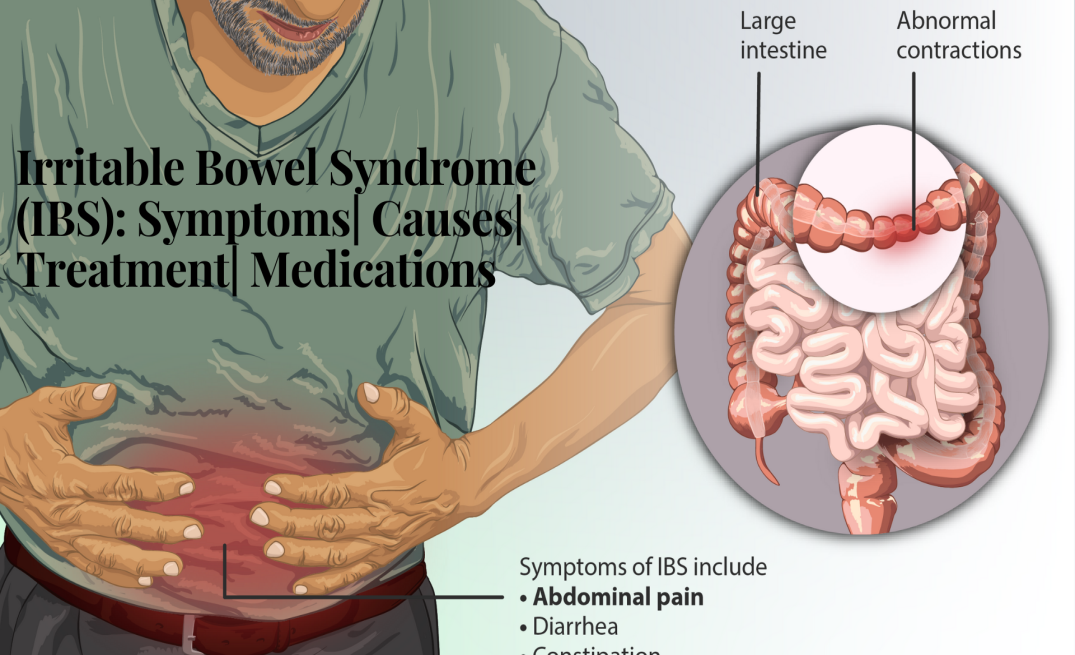 Why CAC IBS kit is good for IBS patients
Irritable Bowel Syndrome (IBS) is a long-term/chronic condition of the bowel that causes episodes of abdominal cramps, bloating, bulging and either constipation or diarrhoea. IBS is a problem with how the bowel works. There is otherwise nothing wrong with the bowel.
It can affect anyone at any age but it most often first develops in young adults. Women are affected more often than men.
 Chandigarh Ayurved & panchkarma Centre provides best herbal remedies and ayurvedic treatment for irritable bowel syndrome (IBS).
THE AYURVEDIC PERSPECTIVE-
In ayurveda, Irritable Bowel Syndrome is known as 'Grahani roga' which is disturbed functions of the bowels and intestines. Grahani (duodenum) is the seat of Agni (digestive fire). Food is held here until it is completely digested by digestive juices. After the food is completely digested, it then passes on to the next part of the digestive tract for absorption, but if the Agni is weak, then the food is not completely digested and passes on in a half digested form.
If the food is in a half digested form, it leads to Ama formation. These toxins (Aama) will further combine with normal food leading to foul smelling stools. Hence one will also find Ama accumulation in the body when one suffers from irritable bowel syndrome.
CAUSES OF IBS-
Muscle contractions in the intestine.

Over activity of the nerves or muscles of the gut

People exposed to early life stress

Changes in gut microbes

The suppression of natural urges

Irregular eating habits

Eating foods with opposing qualities 

eating incompatible foods

Excessive eating

Excess stress and Anxiety
SYMPTOMS OF IBS-
Gas and bloating

Fatigue and Difficulty Sleeping

Food intolerance

Changes in bowel movement

Alternating Constipation and Diarrhea

Pain and cramping

Constipation and Diarrhea

Belching and heartburn

Feeling sick and tiredness
Why CAC IBS kit is good?
Natural remedies for IBS may include major changes in lifestyle the dietary habits. Unless the disorder becomes long-lasting and chronic, there is no reason to panic. You can take help through Ayurveda as a part of the nature.

We at 

Chandigarh Ayurved & panchkarma Centre

 give you the best 

herbal remedies

 and 

ayurvedic medicines

 such as the 

IBS Care Kit

 for natural and 

ayurvedic treatment of Irritable Bowel Syndrome

.

Ayurvedic products of CAC for Irritable Bowel Syndrome are combination of pure natural herbs and mineral which are very effective in irritable bowel syndrome.

Our CAC formulation Kutaj Ghan vati controls diarrhoea and relieves abdominal pain and discomfort ingredients of kutaj Ghan vati like Kutaj (Holarrhena antidysenterica), Ativisha (Aconitum heterophyllum) that manage the symptoms like abdominal pain, abdominal cramps, nausea, vomiting, loose stools, general weakness, fatigue, etc.

CAC IBS care kit show antioxidant, anti-diarrheal, anti-inflammatory and anti-spasmodic actions that help to stop diarrhoea, relieve abdominal pain or discomfort asssociated with it.

Our panchsakar churna, digestive support and sheet dhara  Provides relief from flatulence and colic, Because these are powerful digestive and prevent gas formation that causes flatulence and colic.

CAC IBS care kit is more effective in improving overall gut functioning and health.

The antimicrobial properties of Kutaj, Sunth help lower the colonization of harmful bacteria in the gastrointestional tract.

This kit helps to normalize gut microbiota to improve overall gut health and functioning.

CAC IBS care kit help in removing the toxins from the intestines and thus, cleanse the bowels.

Manufactured from high quality herbs in GMP certified, approved plant.

This kit treats the disease of its root with no other complication on your body.

IBS CARE KIT
ALL PRODUCTS DESCRIPTION –
Ingredients-
 Sootshekhar rasa, Bilva majja, Kalmegha, Shankha bhasma, Kapardika bhasma, etc.
Benefits-
Pitta shekhar Rasa balances pitta dosha in the body.

Regular use of these tablets improves digestion, enhances appetite, carminative, reduces acidity, prevents gastric ulcers, 

reduces heartburn

, acts as a laxative, & reduces pain in the abdomen, etc.
 Dosage- Take one tablet twice a day with normal water.
Ingredients-
 Mulethi, Saunf, Vasakha, Ajwayan, Triphala, Patol, Chirayata, Guduchi, Mukta Shukti and Prpati etc. 
Benefits-
Supports the Digestive system, and maintains the doshas in our body.

It also helps to expel out impurities or toxins (Aama) from the body.

This syrup

reduces the Acidity, Detoxify the blood and also supports the body health. 

It shows Antacid, Digestive, Anti-inflammatory, Analgesic, Expectorant, and Antioxidant properties.
Dosage-Take 2 teaspoon twice a day.
Ingredients-
 Shankh bhasma, Sutshekhar ras, Parwal pishti, Shukta pishti, Giloy, Kamdudha ras, Shwet parpati etc.
Benefits-
Premium detox powder gives calming effect on the stomach.

Detox sachets have anti-inflammatory, antioxidant, and antacid properties.

It mainly affects in lowering the pitta dosha of the body and maintains proper digestion of the body.
Dosage-Take 1 sachet twice a day with normal water.
Ingredients- Kutaj (Holarrhena antidysenterica) and Ativisha (Aconitum heterophyllum)
Benefits- 
This vati is very useful

in 

curing diarrhea

, intestinal

infection, and dysentery.

Kutaj Ghan Vati deal with all signs & symptoms related to diarrhea patients.
 Dosage- Take 2 tablets twice daily before meal with normal water.
DIGESTION SUPPORT TABLET-
Ingredients–
 kutaJ chhal, bilav, dhania, mustak, shankh bhasma, piper mint, and dadima
Benefits–
It maintains natural Ph balance in the stomach and aid digestion of all types of food. 

The herbs present in this 

control acidity

, gas, flatulence, and constipation. 

These complex problems are the root cause of all diseases. 

If the digestive system is proper it leads to proper assimilation of the nutrients in the body.

As per Ayurveda digestive disorders are due to the imbalance of Pitta doshas.

Ama formation leads to digestive disorders.
Dosage-Take one tablet twice a day with normal water

Ingredients-
 Saindhavan Lavana (Rock Salt), Swarnapatri (Cassia angustifolia), Shatapushpa (Anethum sowa), Shunti (Zingiber officinale), Balaharitaki (Terminalia chebula).
Benefits-
 These all in combination deal with problems like loss of appetite, abdominal pain, bloating, flatulence, constipation, weak digestion, etc.
Dosage-Take one teaspoon choorna twice daily with luke warm water.
Ingredients– 
Ajwain Satav, Mushak Kapoor and Peppermint etc.
Benefits-
Sheet dhara naturally relieve the symptoms like bloating, blenching, nausea, vomiting, feeling of discomfort, etc. 

The regular use of this herbal syrup neutralizes the high acid content,




abdominal pain and cramps.
 Dosage: Take ½ tsp of this syrup in ½ a cup of water. Drink this mixture twice a day on an empty stomach.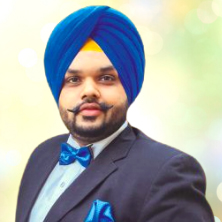 Dr. Vaidya Karanvir Singh is the younger Vaidya in Chandigarh Ayurved & Panchakarma Centre. He is the fourth generation in his family who is practicing as a general consultant in Ayurved & Panchakarma treatment at Chandigarh. In his practice, he had treated more than 1 Lakh Plus patients worldwide.
Article by Dr. Karanvir Singh (M.D in AYURVEDA, PANCHAKARMA FAGE) and reviewed by Vaidya Jagjit Singh (B.A.M.S)